During hot summer days, you surely don't want to jump around in a sweaty mosh-pit to your favorite singer or band. Luckily, the lively city of Miami offers a lot of outdoor concert venues that occupy a broad spectrum of tastes. From beachside to downtown scenes, the diversity will simply make your head spin around. You will surely enjoy a delightful atmosphere while visiting jazz, rock, and lounge concerts in Miami. Here are the six best outdoor music venues that attract big-name artists all year long.
1. Bayfront Park Amphitheatre – Miami, FL
The Bayfront Park Amphitheatre is a public, urban spot in bustling downtown Miami. It fits about 10,000 visitors who can take a seat in the pavilion or on the lawn. The spot was initially intended as a home to Ultra Music Festival. Eventually, it started hosting multiple music concerts and theatrical shows. The one downside is that open-air events can be a bit brutal with the heat, humidity, and mosquitos.
301 Biscayne Blvd, Miami, FL 33132, United States
+1 305-358-7550
2. North Beach Bandshell – Miami, FL
The North Beach Bandshell is a top waterfront venue for concerts in Miami. In 2011, it underwent a complete renovation that involved an expanded backstage, improved acoustics, and upgraded theatrical lighting. With the capacity of 1,350 seats, it happens to be a perfect place for such events as Miami Jewish Film Festival, Karl Denson's Tiny Universe live concert and the Oteil Burbridge Trio show. There's nothing better than nice music and summer vibes, and that's exactly what you get at the North Beach Bandshell.
7275 Collins Ave, Miami, FL 33141, United States
+1 305-672-5202
3. 1306 Miami – Miami, FL
1306 Miami is a sophisticated bar where old and modern world charms meet each other. Apart from classic artisan cocktails and inventive spirit-forward snacks, you can enjoy an album-release event, an old-school reggae dance party, or local bands jamming sessions under the open sky. 1306 Miami consists of an indoor bar and an open-air terrace with a capacity of 150 seats. The versatile event space accommodates events of all varieties in a location convenient to Downtown Miami, Wynwood, and the Beaches.
1306 N. Miami Ave., Miami, FL 33136, United States
+1 305-377-2277
4. Pineapple Stage at Ball & Chain – Miami, FL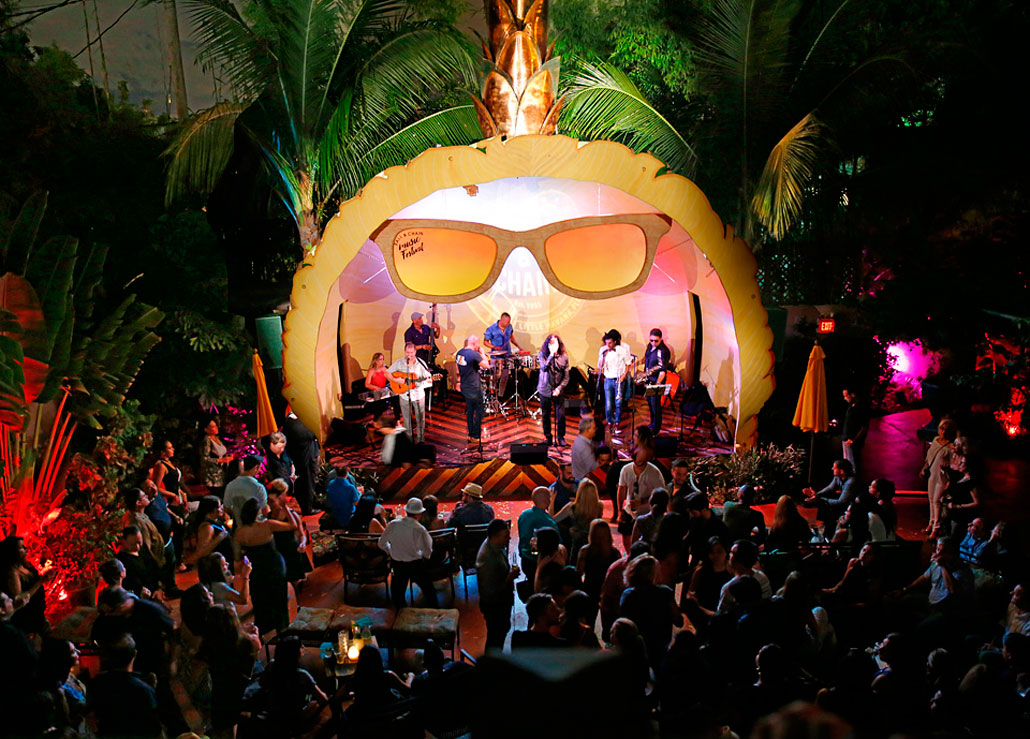 Ball & Chain is an iconic nightspot where live bands perform on a giant, fruit-shaped stage. It has been around for more than 80 years, so it has gained a huge base of repeat visitors. By hosting all types of musical artists, Ball & Chain offers live performances every day of the week. No wonder that the venue has become Miami's prime destination for live salsa, Latin jazz, and chilling reggae. While sitting at a table in front of the stage, you will enjoy live shows of the local stars. Although the area is not so big, it still has enough space for dancing.
1513 SW 8th St, Miami, FL 33135, United States
+1 305-643-7820
5. Miami Outdoor Live – Miami, FL
Miami Outdoor Live is a new multi-purpose space organized by the event agency Swarm. Being perched on the edge of Tamiami Park, it is easy to reach from different parts of the city. With more than 1,000 seats, Miami Outdoor Live can host the musical acts of Latin pop, jazz, and reggae stars. In the future, it will serve comedy shows as well. The local seating is organized in such a way to be suitable for live performances during the pandemic. Moreover, the visitors can leave their vehicles within the park district.
4020 Virginia Beach Dr, Miami, FL 33149, United States
+1 305-461-2700
6. LoanDepot Park (Marlins Park) – Miami, FL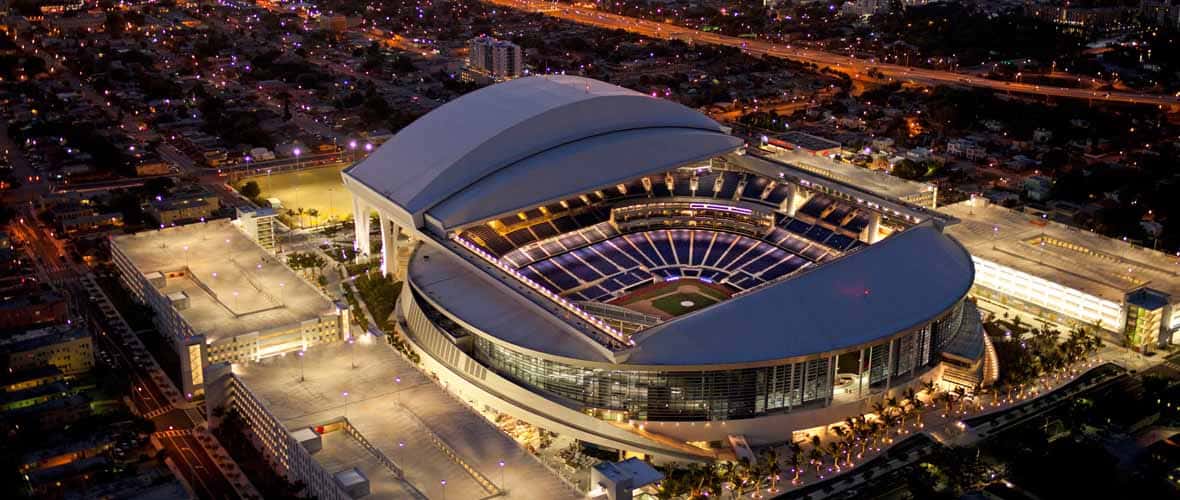 Marlins Park was originally known as LoanDepot Park, covering an area of 17 acres. Despite being intended for baseball games, it has become a perfect space for music concerts. It's a massive venue with almost 40,000 seats, which makes it suitable for massive events. Beyoncé, Charli XCX, and Guns N' Roses have already given their concerts here. Thanks to the LEED certification, Marlins Park has become a top choice for those who want to enjoy live music and spend some time in a green area.
501 Marlins Way, Miami, FL 33125, United States
+1 305-480-1300