Source:https://www.homeinspectionscenter.com/wp-content/uploads/2021/08/unnamed-10.jpg 
Not all home inspections end successfully. From hiring inexperienced inspectors to skipping important details like window rust and floor cracks, there are many ways home inspections can go sideways. The last thing you'd want in your new property is spotting structural issues that may translate to expensive repairs. We have compiled ten tips from pro home inspectors to help you coordinate with your inspector for a successful property inspection. Take a look.
Start With Thorough Research
Hiring a home inspector can be daunting, but selecting someone experienced and qualified is important. The National Association of Realtors has a searchable database of licensed home inspectors. Before deciding, check an inspector's qualifications, licenses, and previous customer reviews.
The Timing Matters
Home inspectors generally have busy schedules, so book your inspection in advance. Most importantly, schedule the home inspection las vegas for a time when you can be present. This way, you can ask questions and clarify any issues that arise.
Get a Clear Understanding of What's Included
Ask your inspector about inclusions in the home inspection report. Some inspectors include a general overview of the property, while others provide a more detailed analysis. Additionally, find out if any additional services may be offered for an additional fee.
Make a List of Questions and Concerns
Having a questions list handy will ensure that you don't forget to ask anything during the inspection. 
Here are some important questions you ought to ask:
How long have you been inspecting homes?

Are you licensed and insured?

What type of report will I receive?

What are your fees?
Observe how the inspector tackles your questions. This will help you get an idea of their competency levels and whether they will be able to do their job or not.
Be Prepared to Walk Away
You may fall in love with a property, but it's important to remember that a home is just a building. If the inspection report comes back with serious issues, you can walk away from the deal.
Review the Property With the Inspector
During this walk-through, the inspector will point out any areas of concern. Pay attention to what they're saying and ask questions if anything is unclear. This is also a good time to take photos or videos of any areas that may need further investigation.
Keep a Copy Handy
After the inspection is complete, you should receive a copy of the report within 24 hours. Review it carefully once you have the report and highlight any further investigation areas. If you have any questions about the report, ensure to reach out to your inspector.
Get a Second Opinion
If you're still unsure about the inspection results, you can always hire a second inspector for a second opinion. Don't forget to disclose that you've already had an inspection done when making the appointment.
Request a Repair
If the inspection report uncovers any serious problems, you can always request that the seller make repairs before closing. Be reasonable in your requests and be prepared to negotiate.
Have a Backup Plan
It's always better to be safe than sorry. If you're not satisfied with the inspection results or the seller is unwilling to make repairs, it pays to have a Plan B. This could mean finding another property or being prepared to repair yourself.
Final Word
Home inspections are an important part of the home buying process. Make sure to keep the above tips in mind, be present during the inspection and understand the inspection report properly. This will help ensure that the home inspection process is successful.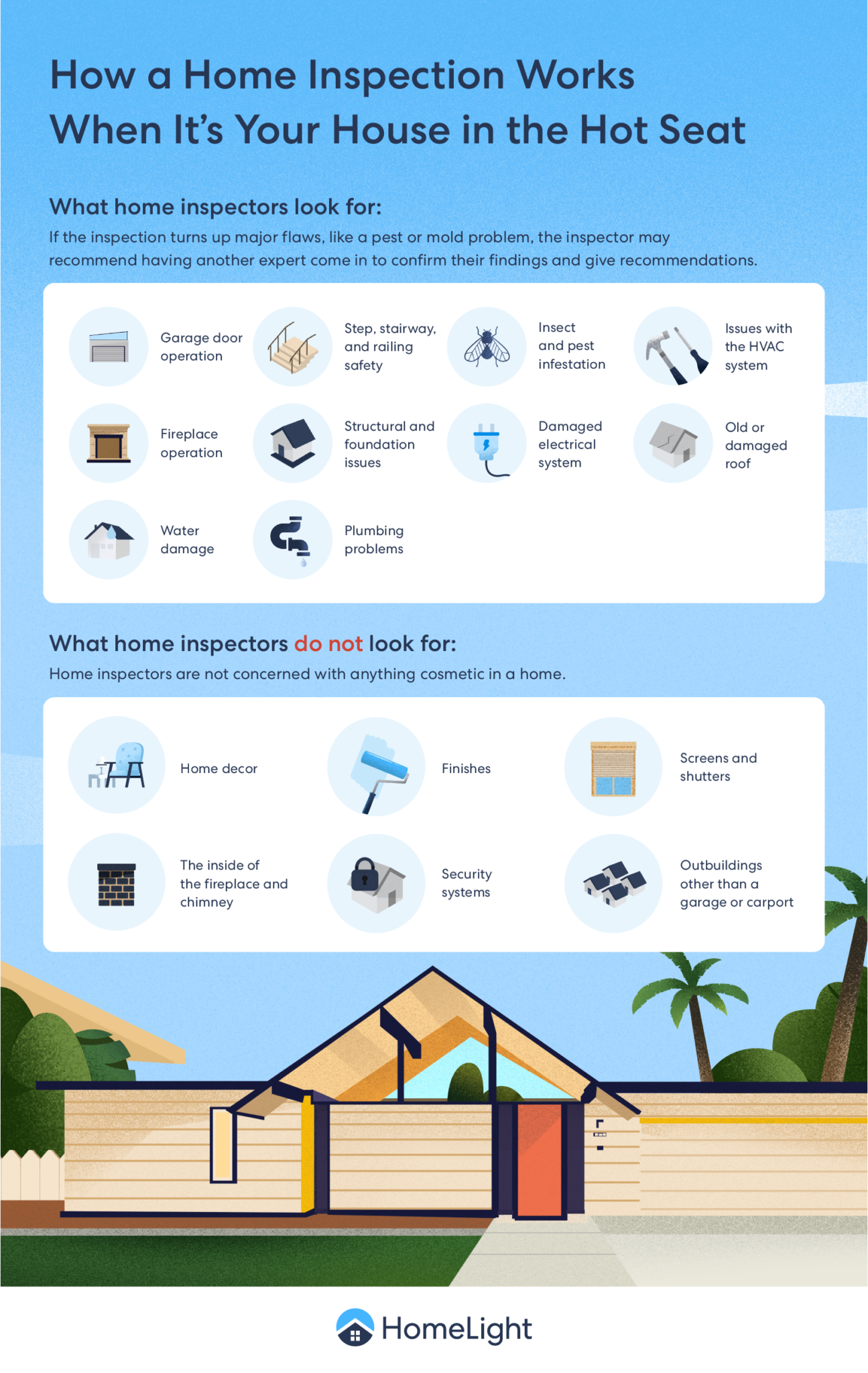 Read more: How Long Does a Home Inspection Take